Converse Shoes - Hi-cut Red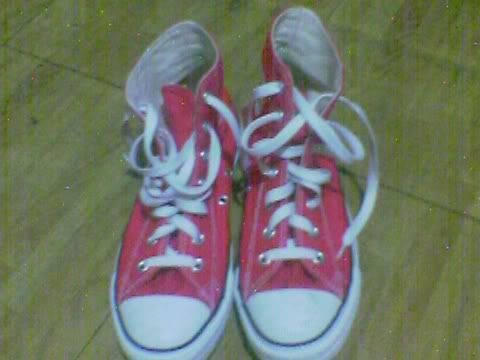 i bought this pair of shoes when there was a sale at converse... i've been longing to have a red converse shoes ever since i saw kenneth's red converse shoes... the only difference in my shoes from his is that mine's hi-cut!
Patrick Star Cellphone Bling Bling


this patrick star is a keychain... or cellphone bling... it's now happily hanging on my cellphone... wahahaha... neway, i actually saw my cousin ivy have a spongebob keychain like this... i asked her to buy me a patrick star but she never did so when i was having my YB while waiting for my 2x2 picture to be printed at dapitan, uste, i saw a vendor selling keychains then i found it! wohoo! very cute indeed!
Top Havaianas - Jungle Green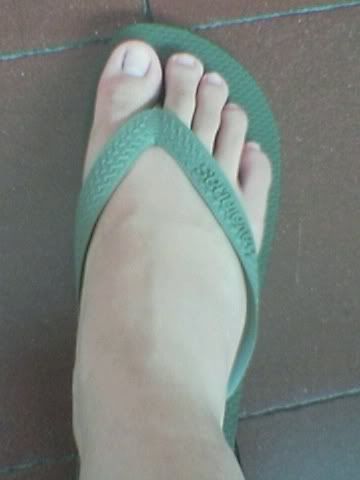 this thong is the most special rubber slipper in the world! my brother gave it to me without any reason... basta he gave me... i actually joked him to buy me one after we pick-up on the bus station the plant mom sent him... he bought himself a 'style' too! havaianas rocks! very comfortable... really!